Have you been considering having your upholstered furniture cleaned? Are you looking for someone to do the job, but you aren't sure who to call to do it? You have found the best Mascoutah, IL upholstery cleaning company around. We are a company that knows upholstery cleaning like no other company. Once you hire us to take care of your upholstery you will be amazed at how it looks after we have cleaned it. You will think wow! Why have I waited to have my upholstery cleaned.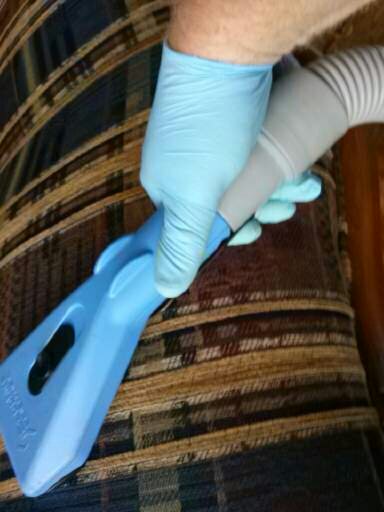 Here is a quick rundown of what to expect when the technician comes to clean your upholstery.
First off, he will check the fabric of your upholstered furniture, once he knows the type of fabric then he will pretreat all of the areas to be cleaned. That will help break down body oils and soil from the fabric. He then will use a special tool designed for use with our truck mount system to rinse all of the dirt and grime from the fabric. By using this special tool allows only the fabric to be cleaned and not the cushion to be soaked. Doing it like this allows the upholstery to dry quickly, usually in an hour or two.
Let us take care of your Mascoutah, IL upholstery cleaning. You can count on us to do the job thoroughly. You and your family will be so happy to have clean, refreshed furniture. Your upholstery will look like it did when you first bought it!
Our Mascoutah, IL Upholstery Cleaning Will Make Your House Feel Clean

We will get back to you with a free estimate

We will get back to you with a free estimate

We will get back to you with a free estimate

We will get back to you with a free estimate

We will get back to you with a free estimate

We will get back to you with a free estimate