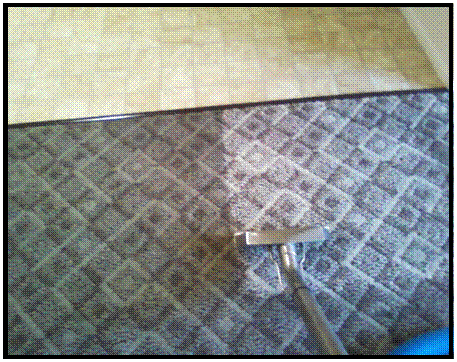 Many people are confused when it comes to cleaning your carpets. They believe that all carpet cleaners are the same. That isn't true. They treat hiring a carpet cleaner like if they would be buying their favorite beverage from a vending machine. Let's pretend it is a hot summer day and you are parched. You walk up to two vending machines side by side. Both of these machines have exactly the same drinks. Same brand name and container size. One machine costs more than the other so you pick the cheaper one. That would make sense since they are identical. Trying to select a carpet cleaner like that could be a problem. In fact it can vary so much from one company to another, you can call 5 different companies and I will wager you will get 5 different prices. Now I'm not saying you should go with the highest price. You just need to do a little research in to any company you may hire to make sure you get the best value for your money. Don't let your research end and begin with the question of "How much do you charge?". There is so many more questions that need to be addressed than just the price. There is no uniformity in equipment, cleaning products, training of technicians, etc. from one company to another. This is why it is important to know how to select a professional carpet cleaning company in Mascoutah, IL.
The largest carpet manufacturer recommends cleaning with truck mounted carpet cleaning unit using hot water extraction. Small portable extractors that plug into your electricity are very limited on power. They do not deliver the heat, suction, and pressure that a truck mounted unit will. These portable units can leave your carpets wet and not give you as deep as of a clean.
Also, the truck mounted units vary. Another thing to consider is if the price is the cheapest does that mean so is the cleaning solutions, equipment, and cheap labor with little training. Chances are you will get a little of cleaning and a lot of selling of their products.
Here are a few questions to ask when you call a carpet cleaning company. How long have you been in business?* What type of equipment do you use to clean carpets?* Do you have references that you can show me?* What kind of training does your technicians receive?*
Will you give me the exact price before you begin to clean my carpets?* Do you guarantee your work?*
The last question is very important. Most will say satisfaction quaranteed. What is that really?
My company Reliable Carpet, Upholstery, Tile & Grout Cleaners has been in business since 1946 and we guarantee "You Get Fast Drying Thoroughly Cleaned Carpets, or it's FREE!" That's right you will see my cleaning is the most thorough you have ever had, or I will clean it again for free. If you are still not pleased for any reason I will refund all your money. You take no risk. What could be more fair? No need to worry leave your carpet cleaning to Reliable. How To Select A Professional Carpet Cleaning Company in Mascoutah, IL.

For More Information or To Schedule Your Cleaning